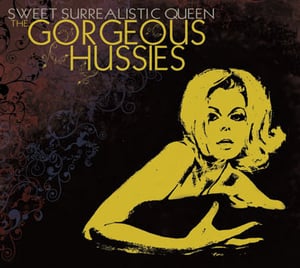 $

10.00
Sweet Surrealistic Queen is the long awaited full-studio CD release by The Gorgeous Hussies on Slothtrop Records. The album features 10 brand new songs including the full length version of the nationwide single, Pop Chanteuse.
Track Order...
Weigh It Out
In Our Basement
Pop Chanteuse
Harder Now To Recognize
Thinkin' About Getting Back Home
Pressure
Lullaby For Ayla
The Best Part
Do My Part
Home
FREE SHIPPING!